CLEANING AND PREVENTION
Dental cleanings differ from your at-home dental routine of brushing and flossing. During your dental cleaning our dental hygienists include:
Removal of plaque to prevent gum inflammation and periodontal disease
Removal of calculus (tartar) formed from plaque to prevent gingivitis
Teeth polishing to remove stains and plaque
It is important that your teeth are regularly cleaned. Effective removal of plaque and calculus can only be done in a dentist office with the use of ultrasonic tools and specialized instruments. All regular check up appointments will include the following:
Dental examination of diagnostic X-rays (radiographs): Essential for detection of decay, tumors, cysts, and bone loss. X-rays also help determine tooth and root positions.
Oral cancer screening: Examination of the face, neck, lips, tongue, throat, tissues, and gums for any signs of oral cancer.
Gum disease evaluation: Examination of the gums and bone around the teeth for any signs of periodontal disease.
Examination of for tooth decay
Examination of existing restorations: Examination of current fillings, crowns, bridges, etc.
Schedule a dental appointment with us soon so you can receive a thorough dental exam and maintain your oral health!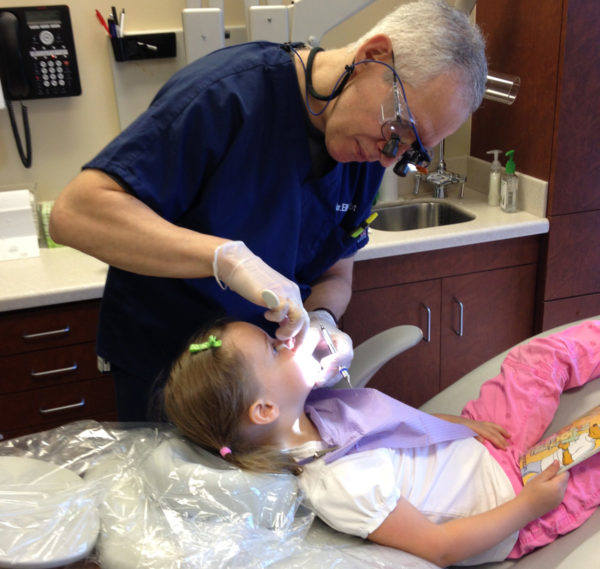 COSMETIC DENTISTRY
With today's advances in dentistry, you can have that beautiful smile you always wanted. Our practice provides a range of cosmetic services.
Teeth can now be whitened by cosmetic bleaching. Impressions of the teeth are taken to make a customized tray, which is then coated with a gel. The tray is worn for several hours or overnight. Teeth typically lighten in 10-14 days.
For small chips, discolorations, or defects on front or back teeth, tooth-colored fillings can be used to improve a patient's appearance.
For patients who are interested in changing the color, size, or shapes of the front teeth, veneers offer a beautiful and stain-resistant way to create a new smile!
It is now possible to place dental implants in upper and lower jaws so that dental restorations can be built on those implants. Implants are especially effective for the replacement of a missing front or back tooth as well as making dentures more secure.
SLEEP APNEA APPLIANCES
Specialized appliances can now be made to help patients with snoring or sleep apnea. These appliances are easy to make and have shown to be a conservative and cost-effective way to manage these problems.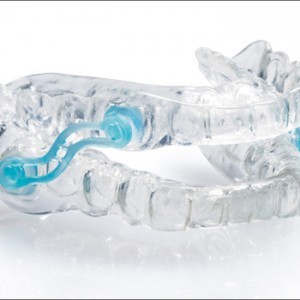 SPECIAL PATIENT DENTISTRY
Our office is happy to treat patients with special needs. Medically compromised patients with one or more serious medical problems may require specific modifications to their dental treatment. Our office is wheelchair accessible and complies with Americans with Disabilities Act regulations.