Starting on Monday, March 16, and continuing until further notice, we must implement new restrictions on patient care. This is based on the latest advice we have received from the Centers for Disease Control and Prevention about the coronavirus outbreak.
If you have an appointment for routine dental treatment (such as a checkup or cleaning or a filling), the appointment is canceled and we will work with you to reschedule it.
We are now restricting treatment to urgent or emergency care only.
In doing this, we will safeguard the health and safety of our patients, our care providers, and the whole community. We hope you understand, and we thank you for your cooperation.
https://www.dph.illinois.gov/covid19/community-guidance/oral-and-dental-care-guidance?fbclid=IwAR0S8X1iksjzjmrLFU-QTeYjsNHUB5W7FHMQfGilBZHKcRKmWMPUyzGLk54
REMEMBER: Wash your hands, Don't touch your face, cough into your elbow/sleeve and stay home if you are ill.
Many things are changing in the practice of dentistry today. Thanks to advances in dental research, our clinical practice is based on the best scientific evidence in the field of general dentistry. Scientific developments are reducing decay and controlling gum disease, so people are keeping their teeth longer. It has now become possible to maintain teeth throughout a patient's lifetime, but it requires good and consistent dental care. We look forward to creating a comfortable experience for you at our family-friendly practice found in Skokie, Illinois. We strive to make your dental care and peace of mind our number one concern when you visit us. Feel free to ask at any time during your visit any questions you may have concerning your care, insurance needs and financing options.
As conservative practitioners, we strive to provide the most stable and predictable treatment for our patients, which includes saving and maintaining natural teeth for as long as possible. Our recall system is set up to accomplish this goal. Our practice offers a full range of preventive, restorative, implant, and cosmetic services. This includes the ability to do minor adult orthodontics with clear, invisible braces. We believe patients should be fully informed of the nature, benefits, and cost of all proposed dental treatment and we encourage patients to ask questions regarding their dental health. We strongly believe in doing everything we possibly can to safeguard the privacy and security of your health information and records. Call us today at 1-847-677-2404 to talk with our knowledgeable and friendly staff to set up your next appointment.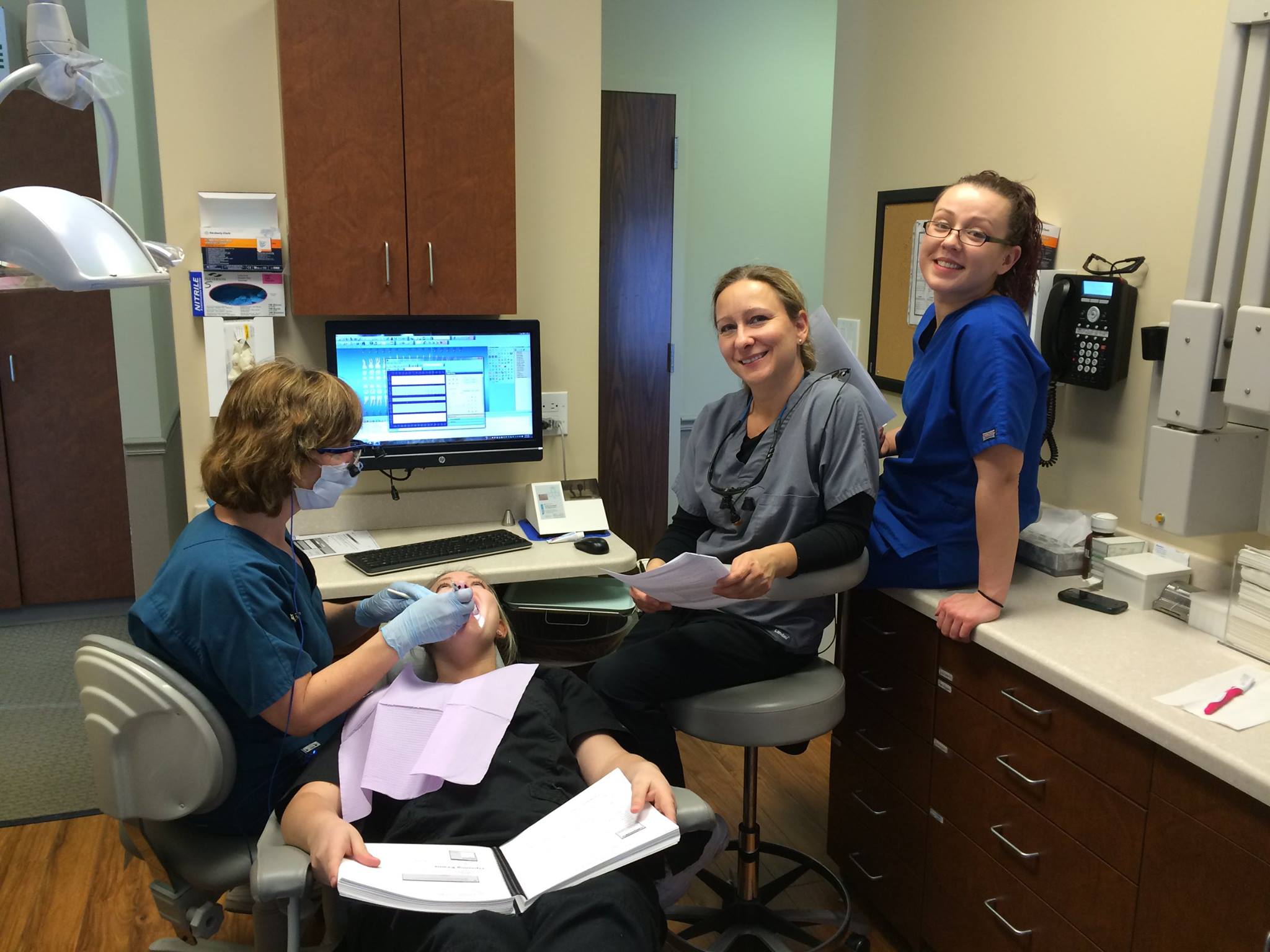 Practice Philosophy
Abt Dental Associates is a comprehensive general dental practice providing a full range of services for adults, children and patients with special needs.  We are a conservative and thoughtful practice basing clinical decisions on the current best research evidence in dentistry.
Mission Statement
It is our mission to provide our patients compassionate care and promote the prevention of dental disease by maximizing oral health and wellness.